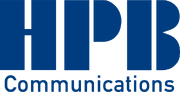 HPB Communications, officially the Howler-Prescott-Baxley Communications, (NSE: HPBC) is a Scensoner corporation that owns various companies, mostly focusing on sports and media.
Founded in September 2008 by Philip Howler, Rosalyn Prescott-Howler and William Baxley, the headquarters are located in the Westleigh Tower, Borough of Westleigh, Narkey.
Companies owned by HPB
Edit
TBD
Ad blocker interference detected!
Wikia is a free-to-use site that makes money from advertising. We have a modified experience for viewers using ad blockers

Wikia is not accessible if you've made further modifications. Remove the custom ad blocker rule(s) and the page will load as expected.